Annual Educational Conference (Virtual)
2021AnnualConferenceBanner.png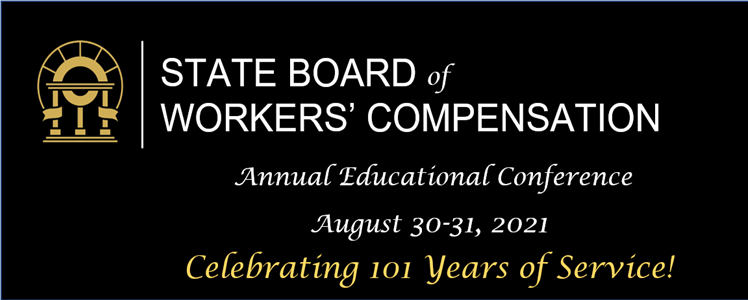 Join us as we celebrate 101 years serving the workers' compensation community!
This year's annual conference will be held virtually on August 30 & 31, 2021. The 2021 centennial celebration will include a special welcome from our newly appointed Chairman, Ben Vinson, and our Executive Director/Chief Operating Officer, Delece Brooks. 
This virtual event will include informative topics planned by the Board's Steering Committee. Various topics such as teleworking and telemedicine during the pandemic including the perspective from employers, the impact of communication on outcomes for the injured worker, diversity's impact on claims handling and claims results, the ever popular Live Oral Arguments and a special Ethics session that will include a panel of longtime legends in the workers' compensation system. 
Participants will also be able to virtually visit and chat with other attendees, exhibitors, and sponsors in addition to having the opportunity to win raffles and prizes! 
Register now as you do not want to miss this annual event! 
Annual Educational Conference Resources